Garden City Muridke is LDA approved society of the Lahore and is a product of trusted developer of Al Raheem and Al Rehman Group. These both groups is well reliable in the market that has launch the new Joint venture society Garden City in Muridke. In this inflated market of housing scheme it is very hard to find a good option and in such environment there is best option has been launched in market of Muridke.
Lahore city has been expanded from River Ravi to till Muridke and Govt also has provided Kala Shah Kaku Interchange link with Ring Road Lahore. That is the reason new Project of Garden City Muridke Lahore is gone be attractive for Lahore too. Garden City Muridke is more valuable for Gujranwala and Lahore-Sialkot people, Because of easy approach and facilities.
There is million of the people is living in Muridke who got accommodation on rent and don't own his house or portion or even plot in this city because of high rate of property that everyone can not avail due to high price and unstable political environment . But due to Garden City Lahore it is possible now to take a plot and build your dream home that you have wished about your family.
Garden City Muridke
Garden city Muridke is an excellent society after Lahore because no any other scheme is approved by LDA. But it is good news for you that an reliable name has been launched in Muridke city , also offering easy payment plan. All commercial and residential facilities are available near to Garden City Muridke. Most of people name Garden city Muridke as Garden City Lahore because it is near to Lahore.
Garden City Muridke have modern design of construction with white carpeted Road street lights and hearts that is gives the best greenish view and theme to heart. If you want to access Garden City Muridke you have to move half kilometer towards Gujranwala GT Road.
Garden City Lahore
In most the time, Garden City Muridke is used as Garden City Lahore because it is near to Lahore . and also developer of Garden City Muridke have delivered his housing projects in Lahore. Garden City Lahore is located near Muridke Narowal Chowk that is leading toward Gujranwala. Many other societies already working in City Muridke but Garden City Lahore is an unique project among others.
Garden City Lahore that's real name is Garden City Muridke have two payment plan options. 1st is on installment plan of 3 years and 2nd is cash mode of payment with discount policy. You can use which one option you feel convenient for you.
Monthly installment of Garden City Lahore is as comfort as you can afford even it can be customized as per your easement and can be extended is reduced as per your demand. Basically it is offering three types of payments that is a multi options payment plan having category of different Plots sizes.
Garden City Muridke Location
The entrance of Garden City Muridke location is on Gujranwala GT Road that is just near to Narowal Chowk of Muridke. Its main entrance of 160 ft wide with fully carpeted roads and decorative attractive street lights dad gives a heart clam peaceful and theme to every visitor. The Muridke Chowk is just half kilometer near to Garden City Muridke and surrounded by completely commercial hub without any hurdle you can access through a white well carpeted GT Road.
Garden City Muridke location is ideal by all aspects as followings
Located in Middle of City
All Commercial Hub in Circle
Govt Hospitals and Schools in the way
Govt Stadium is near by
Location of Garden City is in Muridke at Narowal Chowk Gujranwala GT Road. It is easy to locate or move towards Sheikhupura – Gujranwala-Lahore .Every society have many aspects of value but entrance and location cant be compromised at any case that is why Garden City Muridke Location is Main GT Road of Muridke, Lahore. Where ever you want to travel that is a huge well carpeted GT road is available for you.
Garden City Muridke has modern facilities near by just like a military ground modern schools railway station etc. You have a wish to play you can access the ground and if you want to study you can go the college and university just surrounded by and near to Garden City Muridke.
Garden City Muridke Direction
It is almost 12 Kilometre direction from Garden City Muridke to Kala Shah Kaku Interchange Lahore and its Direction is toward Gujranwala from Lahore. if you are travelling from Lahore to Gujranwala , there is almost 30 Kilometres direction from Lahore till exact the Garden City . The approach of this society is very easily accessible from both directions towards Lahore or towards Gujranwala.
Garden City Muridke Direction is clear and main from all sides of main roads. it probably takes few minutes to move from direction of Lahore to Garden City Muridke. we hope you will feel good and comfortable to resident in this society.
Garden City Muridke Payment plan
Garden City Muridke Payment plan contains 3 years of installment having PKR Rs 5500 monthly installment plan. It is standard plan of 36 months with booking PKR 200000 for 3 Marla and PKR for 300000 for 5 Marla with installment of PKR 7500 per month. In Garden City Payment plan you also have to pay confirmation PKR 50000 for 3 Marla plot and PKR 80000 for 5 Marla Plot. It is an easy installment plan as compared to any other society.
Payment Plan of Garden City Muridke cost at PKR 285000 per Marla for 3 Marla Plot, and PKR 270000 for 5 Marla Plot and as go higher size of plot than per Marla price of Garden City Muridke decreases up to PKR 250000 per Marla. It is an lowest and best affordable installment plan in Muridke that is only is being offered by Garden City Muridke.
Garden City Muridke Payment Plan /Price
3 Marla Booking PKR 200000
5 Marla Plan Booking PKR 300000
7 Marla Booking Payment PKR 425000
10 Marla Booking PKR 450000
20 Marla Booking PKR 900000
Garden City Installment plan have 4 types of plot that is 3 Marla , 5 Marla , 7 Marla , and 10 Marla plot on installment is available. Installment plan varies from PKR 200000 booking to PKR 900000 booking based on 3 Marla to 20 Marla size of the plots.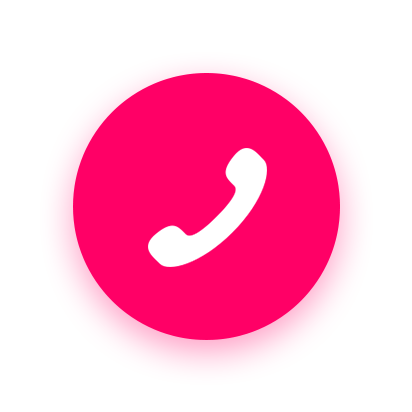 0307 48 12 243

0310 44 9 6069
Installment Plan
Garden city Muridke installment plan is offering time of 36 months of installment . it is an easy for every one even affordable for salary persons. Booking varies from PKR 200000 to PKR 450000 with installment of PKR 5500 to PKR 15000.
List of installment plan/ price of Garden City Muridke
| | | | |
| --- | --- | --- | --- |
| Payment | Plan | Installment | Price |
| PKR 200,000 | 3 Marla | PKR 5500 | PKR 855,000 |
| PKR 300,000 | 5 Marla | PKR 7500 | PKR 13,75,000 |
| PKR 435,000 | 7 Marla | PKR 10,000 | PKR 18,50,000 |
| PKR 450,000 | 10 Marla | PKR 12,500 | PKR 2500,000 |
Garden City Muridke Map
The map of Garden City Muridke will be soon launched by society with provisional land that is the marketed along with existing one. That can be seen on map along with colors lines describing each size of plot. Garden City Muridke map will be soon available in PDF form you can get this map just calling us. The map of Garden City Muridke shows upper venal sizes of 3 Marla 5 Marla 6 and all other categories offered.
Parks commercial malls educational facility wide roads have been shown in Garden City Muridke map that is easily understandable. Its main Entrance on GT Road with wide 160 ft huge glance of entrance. Garden City have tendency prove itself a unique piece among others, because no any other name in Muridke have such astonishing town planning strategy. It's an awesome and mind blowing project that is going to launch in Muridke.
Garden City Contact Number
For online Garden City Muridke help you can use contact number 03074812243 for immediate information 24 hour/7 any time , this number is available for Garden City Muridke general information available in publications. we are here to guide you and to make you comfortable for help of this society.
There is open market of Authorized Dealers you can access to make get information , but in case of urgent need you can try contact number 03074812243 of Garden City Muridke information.
Garden City Muridke Facilities
Gas
Yes, Sui Gas is available in surrounded of Garden City Muridke and very soon piping will be started with in Society.
Electricity
Garden City Muridke is one step ahead in providing smart electricity system in society with 24 hours supply of electricity.
Water Plant
Water is life and we know it that's why water purification system is available to plant in Garden City Muridke with Crystal clear supply.
Carpeted Roads
Roads are well carpeted and wide. A complete theme is Greenish in view with beautiful plants. That is the great feature that is available for you.
Parks – Play Group
Parks and playgrounds also included and it will give you the best environment to your family.
Commercial Hub
In Garden City Muridke commercial have has used in society and blood has offered commercial plots.
Mosque
Modern design and Central focused mosque is in society having huge capacity for people prayer
Garden City – City of Tomorrow
City Muridke has decided and mind-blowing approach to give you just best theme of advance amenities. A contains greenery plants trees flower and fresh breeze that will enhance your mind and heart. Many people have visited and already existing everybody like its entrance and surrounding areas because every amount is that a person can think can be avail here.
Flowers and trees of modern design and seeds have been planted in Garden City Muridke that will give a mind blowing situation and theme for every inhabitant in the Garden City Muridke. So get ready and be hurry to avail best offer in such a fabulous society of Muridke.
Garden City LDA Approved
Yes, Garden city Muridke is LDA approved society of the Muridke as per its publications. That is an plus and upward sharp edge for an society to be approved from LDA and apparently Garden city is approved from LDA. Its developers have much experiences in real estate and have complete knowledge of legal and official standards.
You can father get verification by visiting its main office located on Muridke Narowal chowk that is open from 10 to 6 in day. When a society complete the procedure demanded by Housing Authority, than that society get NOC from LDA, and Garden City is approved by LDA.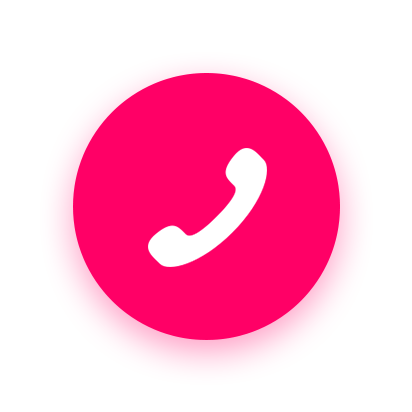 Warning
To Copy any part or content of this article with out permission is illegal and subject to copy right.
Summary
Author Rating
Brand Name
Product Name
Price
Product Availability